Careers and Alumni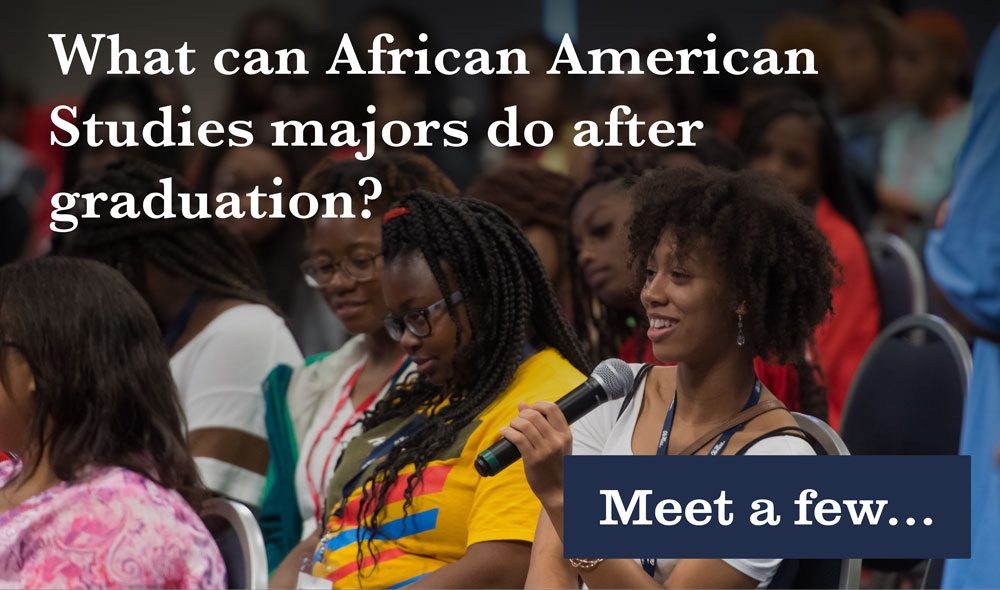 African American Studies Careers
A liberal arts education empowers and prepares students to deal with complexity and change through a broad knowledge of the world.  They gain key skills in communication, problem-solving, and working with a diverse group of people.
Our African American Studies alumni are working in many different sectors of the economy, with the largest six groups shown in this infographic. The largest percentages are working in community non-profit organizations, business and financial firms, and higher education.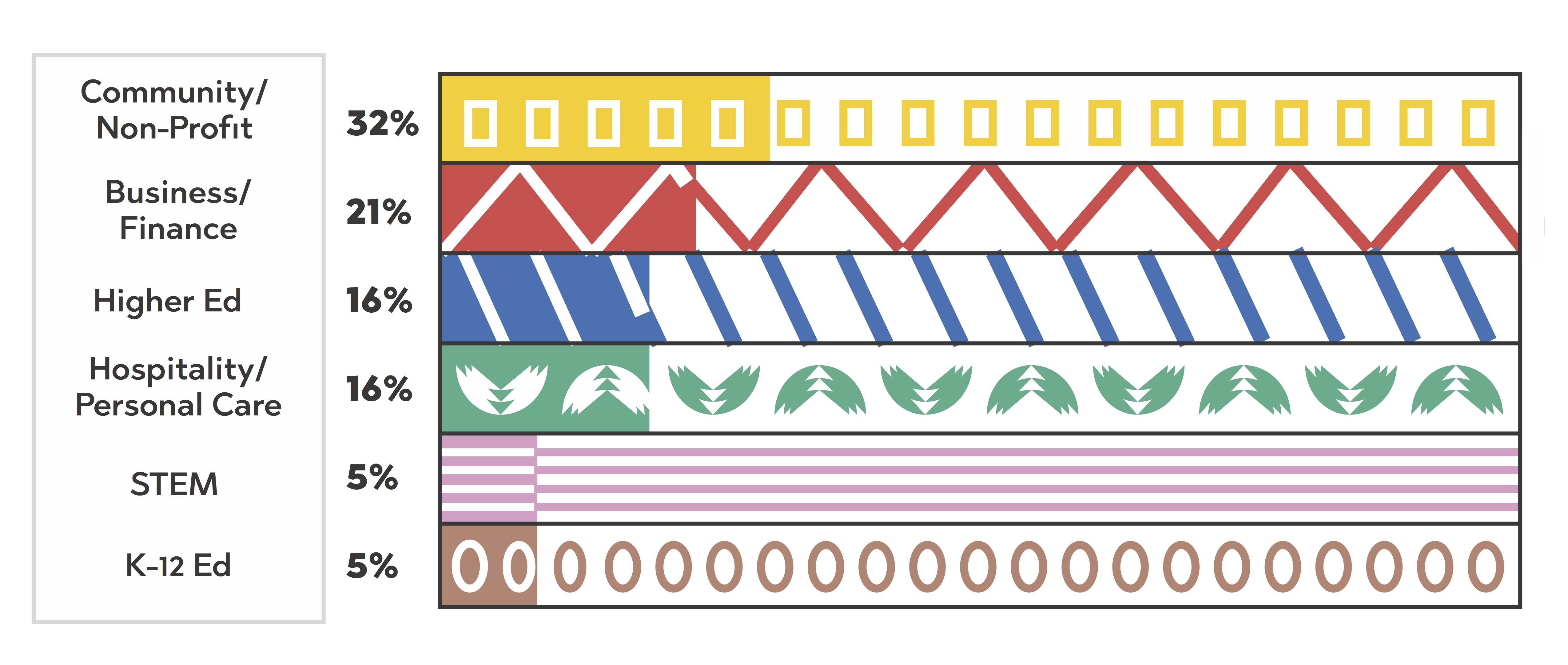 Related careers to African American Studies include business management, human resources, customer service, museums and historic sites, law, city planning, policy analysis and advocacy, strategic communications, K-12 education, higher education, journalism, creative arts, social work, government services, public health, community services, and non-profit management/project coordinators.
Our graduates are …
Manager, Batesville Head Start
Center Consultant, FedEx
Marketing Manager, Landmark Properties
Merchant Assistant, Draper James
Caregiver, The Arc of the United States
Early Childhood Faculty, University of Texas
Teacher, Lowery Elementary School
Project Manager, University of Kentucky Institute of Pharmaceutical Outcomes & Policy
Consultant, AT&T
Operations Assistant, UpRise Nashville
Police Officer, City of Memphis