By Adam Gussow, associate professor of English and Southern Studies at the University of Mississippi
University Of Chicago Press, 2001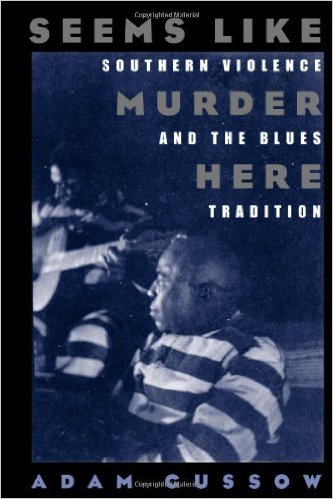 He is the author of Mister Satan's Apprentice: A Blues Memoir and has been a professional blues harmonica player for many years, touring widely in the 1990s as part of the Harlem-based duo Satan and Adam.
Winner of the 2004 C. Hugh Holman Award from the Society for the Study of Southern Literature.
Seems Like Murder Here offers a revealing new account of the blues tradition. Far from mere laments about lost loves and hard times, the blues emerge in this provocative study as vital responses to spectacle lynchings and the violent realities of African American life in the Jim Crow South. With brilliant interpretations of both classic songs and literary works, from the autobiographies of W. C. Handy, David Honeyboy Edwards, and B. B. King to the poetry of Langston Hughes and the novels of Zora Neale Hurston, Seems Like Murder Here will transform our understanding of the blues and its enduring power.